Odai Yamamoto Site
1 Sotogahama Town, Aomori

Odai Yamamoto Site
Designated as a Historic Site on March 27, 2013
Stage Ia (ca. 13,000 BCE) (Historic Site: ca. 13,000 BCE)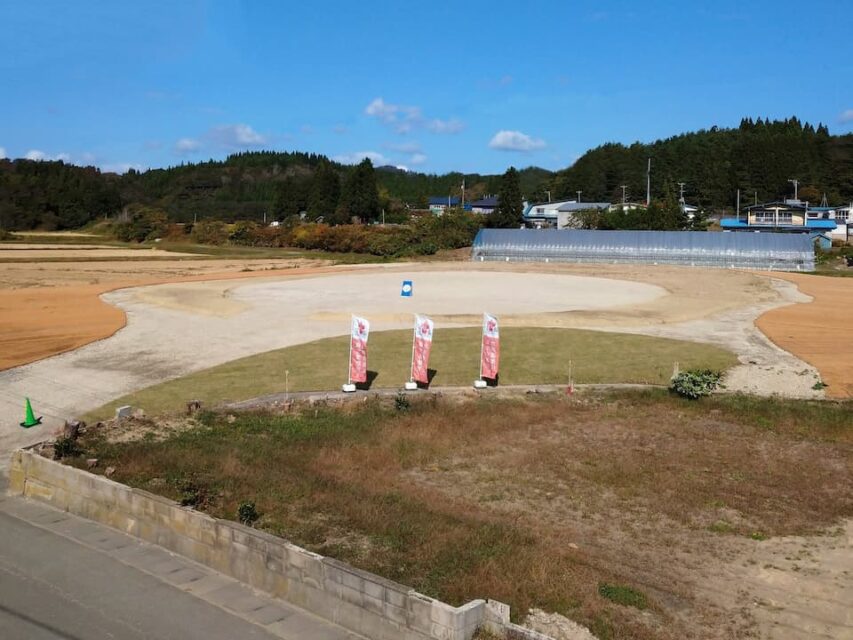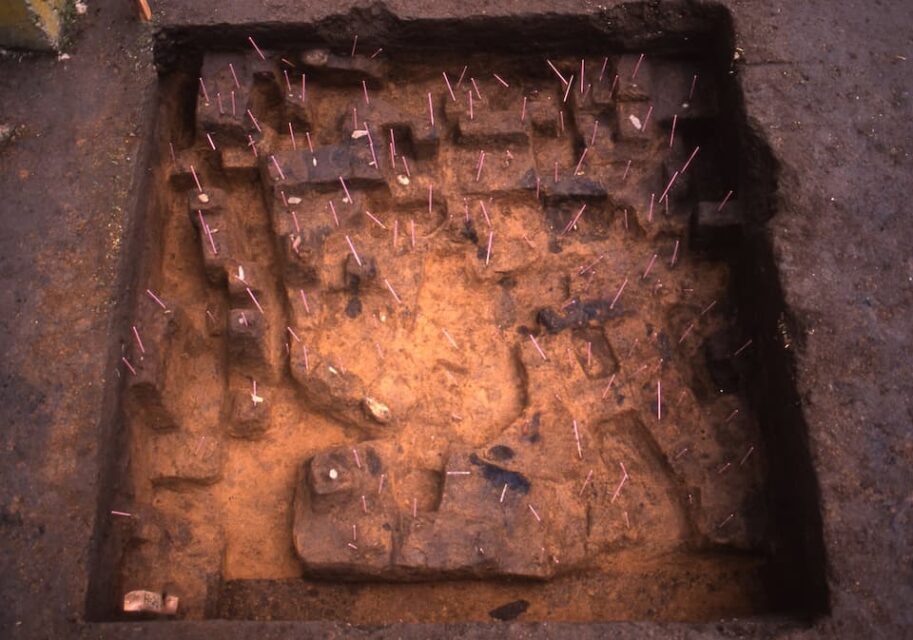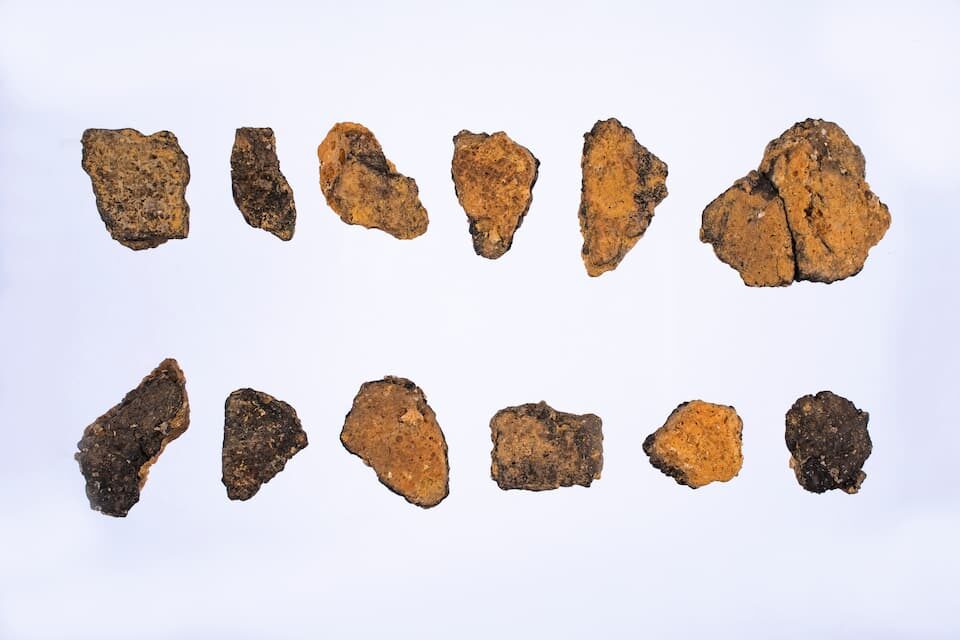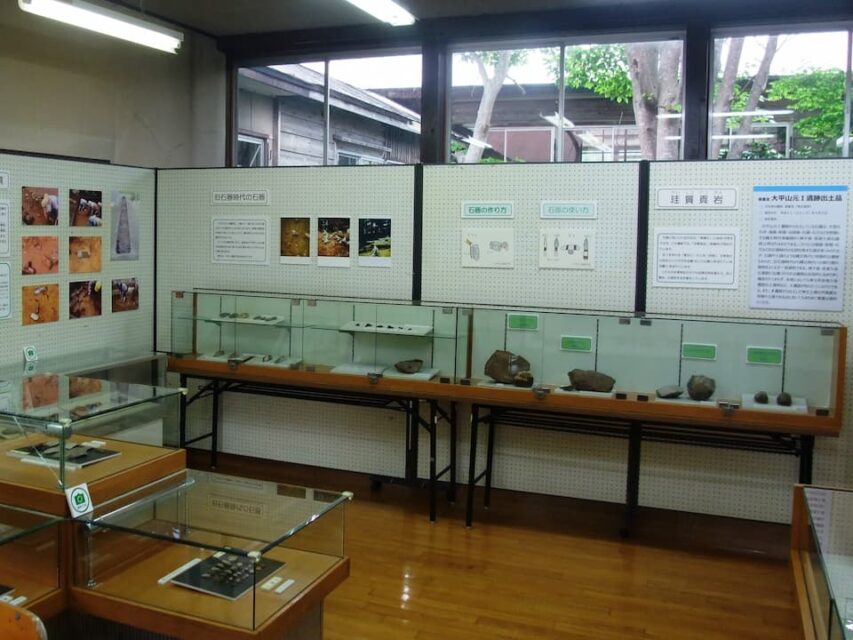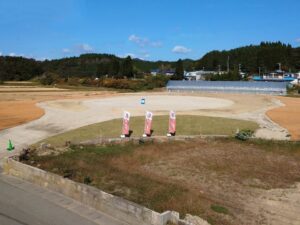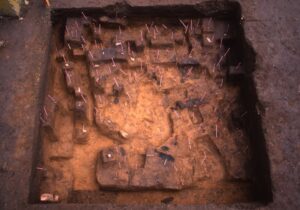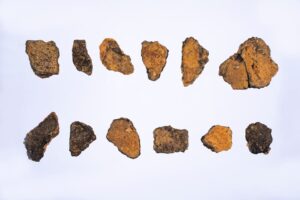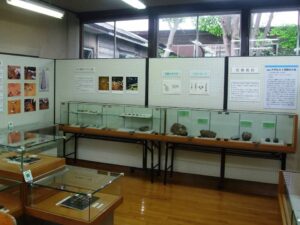 This site is located in Sotogahama Town on the Tsugaru Peninsula in Aomori Prefecture, on a river terrace at an elevation of 26 meters along the Kanita River, which flows into Mutsu Bay. It is near a river where salmon and trout migrate upstream in season, in a place with materials that are ideal for stone tool-making.
Potshards and stone arrowheads have been unearthed along with stone tools showing the same characteristics as artifacts of the preceding late Paleolithic period. Radiocarbon dating of the carbonized material on these potshards indicates that they probably date back to around 13,000 BCE, making them the earliest known pottery in Northeast Asia.
The potshards that have the earliest characteristics are plain, without impressed rope patterns, clay appliqué or other decoration. The emergence of heavy, easily broken pottery represents an important characteristic that attests to the inception of sedentism, and the potshards are regarded as helping to clarify the origins of pottery.
The distribution of the potshards helps to paint a picture of living spaces where pottery was used. As no post holes, hollows or underground holes have been found at the site, the people at the time are thought to have lived in portable tents or the like, using land minimally rather than developing it to build structures. In this way, they adapted to the natural environment.
This component part is an important archaeological site that attests to a change in lifestyle from Paleolithic mobile to Jomon sedentism.
Site tours
Location

Kanita Odai-Yamagen, Sotogahama, Higashi Tsugaru-gun, Aomori Prefecture

Access

From the Sotogahama Oyama Furusato Shiryokan:
Visitor facilities
Name

Sotogahama Oyama Furusato Shiryokan

Address

Kanita Odai-Sawabe 34-3, Sotogahama, Higashi Tsugaru-gun, Aomori Prefecture, 030-1307


Tel.

0174-22-2577 / +81-174-22-2577

Fax.

0174-22-2577 / +81-174-22-2577

Hours

9:00 – 16:00

Closed

Mondays (or Tuesday if Monday is a national holiday)
Year-end and New Year's holidays (December 29 – January 4)

Admission

Free

Facility
information

Access

From Odai Station (JR Tsugaru Line):

From Kanita Station (JR Tsugaru Line):

From Okutsugaru-Imabetsu Station (JR Hokkaido Shinkansen Line):

Approx. 20 min. by car (shared taxi available by reservation)

From Shin-Aomori Station (JR Tohoku Shinkansen Line):
Mumon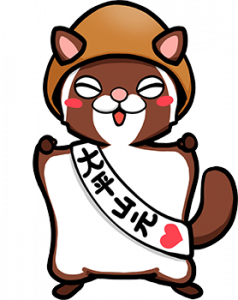 Mumon is the mascot of the Odai Yamamoto Site. The name derives from the mumon doki (undecorated pottery) found at the site and the musasabi (the Japanese giant flying squirrel).
Facility introduction
Name

Aomori Prefectural Museum (temporarily closed)

Facility
introduction

This facility houses potsherds from c. 15,000 years ago unearthed at the Odai Yamamoto Site and numerous other artifacts from the Paleolithic to Yayoi periods excavated in Aomori Prefecture. These artifacts can be viewed online at the Aomori Prefectural Digital Museum.

Address

Honcho 2-chome 8-14, Aomori City, Aomori Prefecture, 030-0802

Tel.

017-777-1585 / +81-17-777-1585

Fax.

017-777-1588 / +81-17-777-1588

Website
CONTACT
Social Education Department, Sotogahama Town Board of Education
Kanita Takadoya 44-2, Sotogahama, Higashi Tsugaru-gun, Aomori Prefecture, 030-1393
TEL: 0174-31-1233 / +81-174-31-1233  / FAX:0174-31-1234 / +81-174-31-1234
JOMON ARCHIVES
Odai Yamamoto SiteSee more